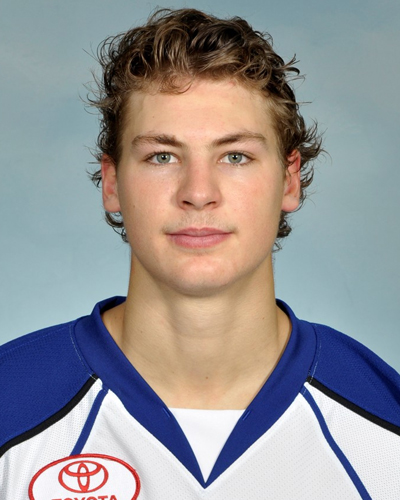 Yanni Gourde, LW

Shoots: L

Height: 5-09

Weight: 170

Born: 1991-12-15

Hometown: Saint-Narcisse, QC, Canada

Drafted: Undrafted
Observations:
January 2017 – After a brief call-up at the end of December, Gourde was returned to Syracuse where he continues to be successful at the AHL level, as he is currently second in team scoring. Gourde's skill has yet to show signs of translating to the NHL game though. At 25 years old, and as the organizations depth chart stands, it will remain difficult for Gourde to make any kind of a fantasy impact, even in the deepest of leagues. Brayden Olafson
September 2016 - After playing two games in the majors and scoring his first NHL point last season, Yanni Gourde will be continuing to improve his impressive speed and hands this year in order to gain more time with the parent club. His skilled play makes him a danger on the ice, but his lack of size and aggression hinder his future NHL hopes. Max Marko
June 2015 – Gourde has been an excellent fit in Syracuse, finishing his first full season with the team second in scoring with 57 points (29 goals, 28 assists), 61 PIM, plus-13, and another two points in three playoff games. The undersized forward has been a prolific scorer at all levels of play and seems to be a good match for the Lightning organization's fast-paced style of hockey. Despite his small stature, Gourde is no stranger to physical play and fighting, and consistently racks up penalty minutes to add extra value to his natural offensive abilities. Gourde will return to the AHL club next year and should earn call-ups to the Lightning when injuries warrant.
Gourde signed a two-year contract with Tampa Bay prior to the 2014-15 season, after finishing a one-year deal before that. A lifelong scorer, he was named QMJHL MVP in 2011-2012 after notching 124 points in 68 games. His adjustment to the AHL was not immediate, but he improved each season from 14 points in 54 games in 2012-13, to 32 points in 43 games in 2013-14, and finally to 57 points in 76 in 2014-15. His small size and weight seem to be the only thing keeping him from receiving NHL call-ups, so Gourde's future will depend on him outplaying his competition within the organization. Hayden Soboleski
A very skilled but very small player who will have to rely on injuries in the big club to get any sort of opportunity. His window of youth is closing and the Lightning are quickly restocking their pool of very skilled younger players.
Footage:
Buy the latest Fantasy Prospects Report here.
[shareaholic app="share_buttons" id="19111764"] [shareaholic app="recommendations" id="19111772"]